I'm so glad I'm taking this month off because I can watch Sweeps Month without guilt. So much happening!!!

Grey's Anatomy – am I the only one who didn't recognize Chris O'Donnell as McVet? And for McDreamy to come in and assume…If Denny dies, I'm going to cry for a week.

24 – OMG, bad pilot, possibility of getting shot out of the air! Pres. Logan will do it, too, I have no doubt. Devane kills himself, Audrey is bleeding to death. Who is the guy running the thing behind the scenes, though? (Other than the jerky dr. from ER) They've kind of abandoned the real-time issue though, haven't they? 4 more hours!

American Idol – no suspense, really. Chris or Katharine will win. I'm glad Taylor survived! He's fun. Did anyone see the results show? Was there a bottom 2 or 3? Who else was there with Paris?

Alias – last week with Will and Anna ROCKED. This week, Nadia woke up from her coma. Yawn. Anna looks like Sydney, so the whole time, I'm wondering which is real Syd and which is Anna. Then Nadia goes to Sloan and tells him to choose Rambaldi or her. Guess who he chooses? I didn't think it would be so bloody. I almost was sad to see Nadia go. And the French chick. Next week looks GOOOOOOOOD!!!

Lost. The minute it was over, I jumped off the couch and ran to email Trish. My email? Subject heading: OMG! Body: OMG!!! OMG!!!
Wow. Good episode overall, I looked up and saw it was ten till nine! Then all the shooting and the dying and now the female body count is up, and I want to know why! Also, Henry said Ana had killed TWO of the others. I know she killed the one on the hillside – who was the other one?? And man, Henry can play Locke like a flute, huh? I wish I hadn't watched the previews for next week, though.

I've lost interest in Invasion. The only part I remember last night was the dying teacher.

I know I'm sick of my story when I don't even want to look at a picture of Gerry….


Goodreads

About Me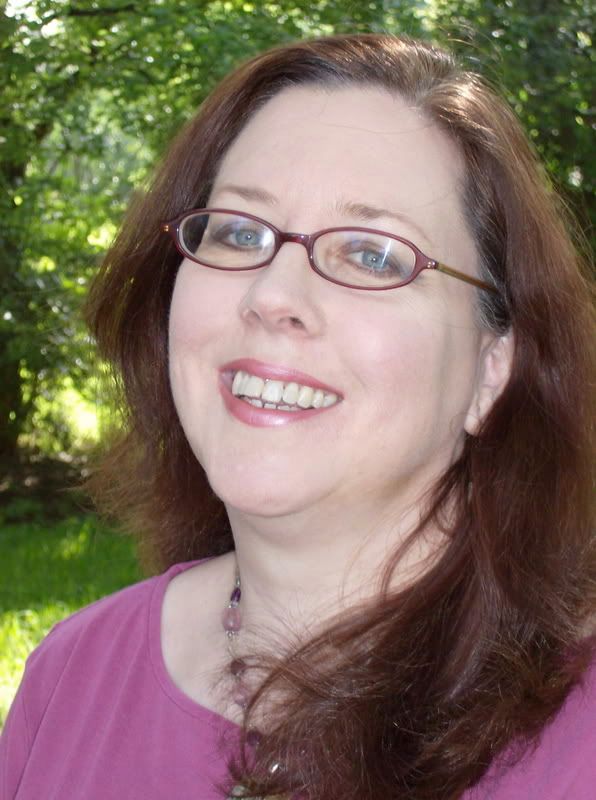 MJFredrick

I'm a mom, a wife, a teacher and a writer. I have five cats and a dog to keep me company. I love bookstores and libraries and Netflix - movies are my greatest weakness.
View my complete profile
Join My Newsletter
MJ Fredrick Fan Page's Fan Box