We've talked about best first lines, but they say while the first line will sell your book, your last line will sell the next book.

Do you agonize over your last line as much as your first? I do. Endings are TOUGH for me. But I kind of like the last lines I came up with for DLB and Hot Shot.

In DLB, very action packed, the last bit of dialogue goes like this:

"I had to know you wouldn't wait for a proposal."
"You know me," she said, twining her arms around his shoulders. "A woman of action."
He pulled her against him. "Just the one for me, then."


In Hot Shot, where Peyton has worried about stability through the whole book, the exchange is this:

"Peyton." His serious tone carried over the walkie. "Come home safe."
Home. A tent in a fire camp that she shared with Gabe. And she wouldn't be anywhere else.
"I will," she said. "Cooper out."

It also shows they're married, and that he's made the turnaround to worry about her for a change.

In Vanished, the exchange is not between the hero and heroine, but between the heroine and her best friend, who they spend the entire book looking for. The best friend has been in an abusive marriage and runs away when she finds out she's pregnant. She's had the baby when they find her.

Danny fought back another surge of longing to see Gabrielle holding his child, and went to help his sister.
"What's her name?" Gabrielle asked, stroking a finger lightly over the baby's cheek.
"Hope," Tess said.

Okay, that one's not as strong as the others, but it does reflect what the story has been about.

I went to my keeper shelf for other examples. Amazing how many end on a kiss, or on a declaration of "I forever do." It got to be a bit generic.

Here are some of my favorites.

From Karen Templeton's Saving Dr. Ryan, the preacher has just completed a double wedding and looks from one groom to the other:

"And the good Lord knows it's about damn time the two of you came to your senses!"
And the congregation shouted as one, "AMEN!"

If you've ever read Karen's books, you know there is always a community, so this fit really well.

In my very very favorite Navy Seals book by Suzanne Brockmann, Out of Control, the last POV is Savannah's grandmother's:

Her granddaughter was infinitely lucky. Rose knew this firsthand. She'd had a husband who loved her an eleven, too.

Nora, who is queen of first lines, was less noticeable in last lines. But I liked the ending of The Welcoming:

"You were awfully sure of yourself."
"No." He kissed her again, felt the curve of her lips, and the welcoming. "I was sure of you."

In Diana Duncan's action packed Midnight Hero, her first 24-Hour book, Bailey and Conall have been trapped in the mall all night, hiding from bank robbers. They'd had a history, but she'd decided they were like fire and water, that they could never mix.

Misty white vapor curled around them, enveloping them in a cozy, rose-scented cocoon. He stroked a wet finger down her cheek. "And together they make…."
Grinning at each other, they spoke as one.
"STEAM!"

In Evelyn Vaughn's second Grailkeepers book, Her Kind of Trouble, our heroine Maggi has the Isis Grail. Before she puts it into hiding, though:

For a moment, I felt I was there again – underwater in Cleopatra's palace, amid submerged artifacts and relics.
"And thank you for allowing me the honor of championing you."
Then I drank.
And it tasted sweet.

In my favorite Lisa Kleypas book, Someone to Watch Over Me, I loved the exchange between Grant and Victoria:

"Never," Victoria repeated, holding his gaze. "I wouldn't change a single thing about you."
"Well, milady," he replied softly, "that's why I married you."

Emily McKay's third book, Perfectly Saucy, had one of the sexiest heroes out, Alex Moreno. He's the bad boy to Jessica's good girl. She'd crushed on him since high school. The last sentence convinces me they'll be together forever.

She was the one person in the world he could say anything to. She always had been.

Flowers from the Storm by Laura Kinsale is a classic for a reason. Another bad boy/good girl story, but much more angsty:

A buffle-headed bad wicked man he might be – but he could recognize a miracle when he saw one.

The Shadowy Horses by Susanna Kearsley isn't a romance, per se, but an awesome book. Graham, the hero, is trying to get the heroine to spend the holidays with him, to toss a coin to see if she should go home (heads) or stay with him (tails):

He might be right, I thought – a toss of the coin did seem the only fair way to decide where I ought to spend Christmas.
And it only took four tries to make the penny come up tails.

So what are some of your favorite last lines? Yours or from a favorite book?


Goodreads

About Me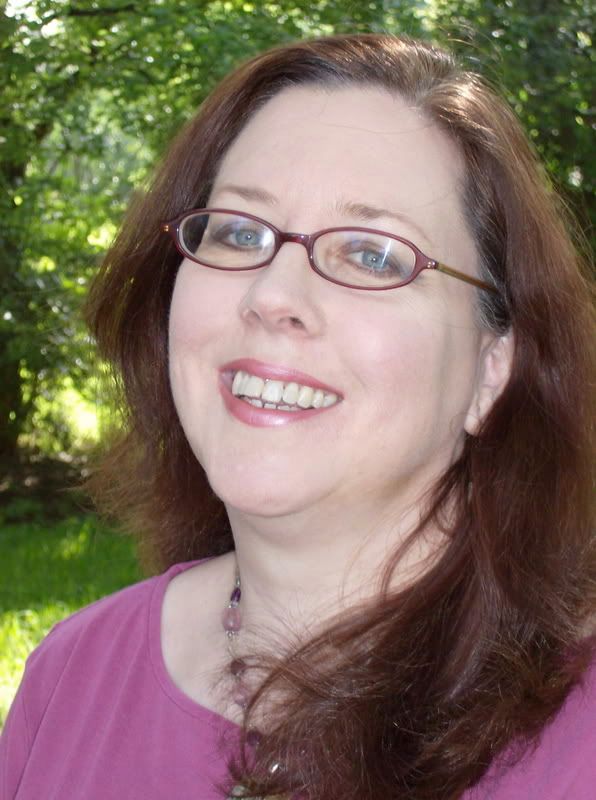 MJFredrick

I'm a mom, a wife, a teacher and a writer. I have five cats and a dog to keep me company. I love bookstores and libraries and Netflix - movies are my greatest weakness.
View my complete profile
Join My Newsletter
MJ Fredrick Fan Page's Fan Box