Just finished making an Easter basket for the boy. Yes, he's 14. Why do you ask?

I made the mistake of saying to the clerk at the grocery store that no matter how old they are, you want to make them a nice basket. She kind of chided me, saying that she didn't make her kids baskets because it diluted what Christ did for us.

Now, this woman and I have a relationship - I practically live at the grocery store, and she's worked there forever. She is extremely religious. Instead of saying "Have a nice day," she says "Have a blessed day." Doesn't bother me because sometimes you do need to be reminded of your blessings. But still, I was taken aback.

Holy Week used to mean something different when I was a girl. Holy Thursday meant either a night at a Seder at the base to show how Jesus spent his last night with his disciples, or a night in church watching the important men of the parish getting their feet washed by the priest.

When the other kids were looking forward to a day off on Good Friday, I was looking forward to a day in church. And by looking forward, I mean dreading. Three hours, y'all. Stations of the Cross. All kinds of prayers. Incense. My brother and I were the only kids there, and we went to Catholic school! I remember being married and feeling guilty when my mother and grandmother asked me to go with them and I said no. It stunned me to think I had a choice.

Holy Saturday was the only day in the Whole Year we didn't go to church. Yes, that's right. We went to daily Mass wherever we could find it.

Here in town the tradition for many families is to stake out a table in the park and have a barbecue. I remember thinking, "So they don't go to CHURCH on Easter??" I couldn't fathom that other families weren't like us.

This Easter the boy has a basket but neither he nor my husband have new clothes. I do, but then, I always do ;) We'll probably go to the outdoor Mass at the Grotto and then to breakfast. Dinner at my mom's later today. We haven't had Easter egg hunts for years. So, kind of a laid back Easter.




I met my goal yesterday, and will try for ten more pages today. May be an impossible dream, but I'll get started now.
Goodreads

About Me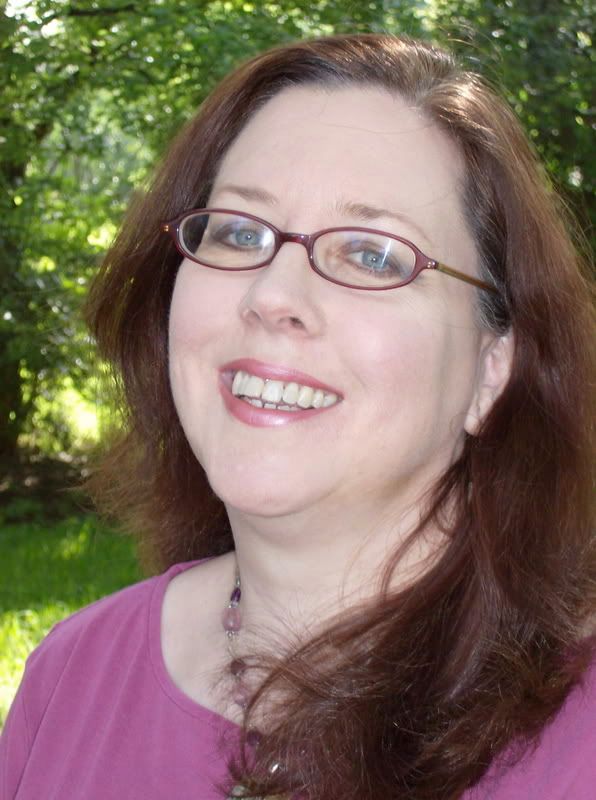 MJFredrick

I'm a mom, a wife, a teacher and a writer. I have five cats and a dog to keep me company. I love bookstores and libraries and Netflix - movies are my greatest weakness.
View my complete profile
Join My Newsletter
MJ Fredrick Fan Page's Fan Box