I was having so much fun, I forgot to take pictures!

We got there a bit early, my mom and stepdad, aunt, uncle and cousin were there, and my SIL's best friend, Rachel, who loves to help Sonia (SIL) give parties. My buddy Patti arrived about 20 minutes later, as did my SIL's sister and brother in law. Then my SIL's parents. Then we waited for Cindi and her family, who had the brisket, and her buddy and another teacher pal, who had the beans. They showed up almost an HOUR after we did, but then everybody ate and was happy. There was so much food - I think there were 8 chicken breasts left tonight! I had three glasses of wine and then they wanted me to cut the cake (I think I do have a picture of that...huge and chocolate mousse).

When I was about to open presents, my Not-Baby Brother and SIL called me and everyone else into the TV room. They'd put together a picture DVD, complete with music ("A Beautiful Day" by U2, "Paperback Writer" and "These Are the Days" by 10,000 Maniacs). It was awesome. Remember how I like being a princess on my birthday? This was a lot of attention - I think I'm set. I went back in to open presents, and I didn't want these people who had already done so much to give me anything, but everyone knows me. Cindi gave me a gorgeous ring from James Avery, but it's way small, so I need to exchange it. I got three Target gift cards, as well, chocolate, earrings, a purse and a jar candle. Lovely cards, too.

Then it was time for karaoke! My buddies left (boy, did they miss a show!). My cousin sang "Blue Eyes Crying in the Rain," then he and his dad sang "Spanish Angels." My brother and Sonia sang "Cruisin'" and Baby Brother and I sang "I Think I Love You" and some others. We ALL sang "A Man of Constant Sorrow" from O Brother Where Art Thou - that was the best. We all just love that movie!

We got home after midnight and I am still so wired and overwhelmed. They did so much for me, gave up their Saturday for me, decorated, cleaned their house, cooked, did so much to make it special. I don't know how to react.

If I can find the cord to the camera, I'll upload pictures later.


Goodreads

About Me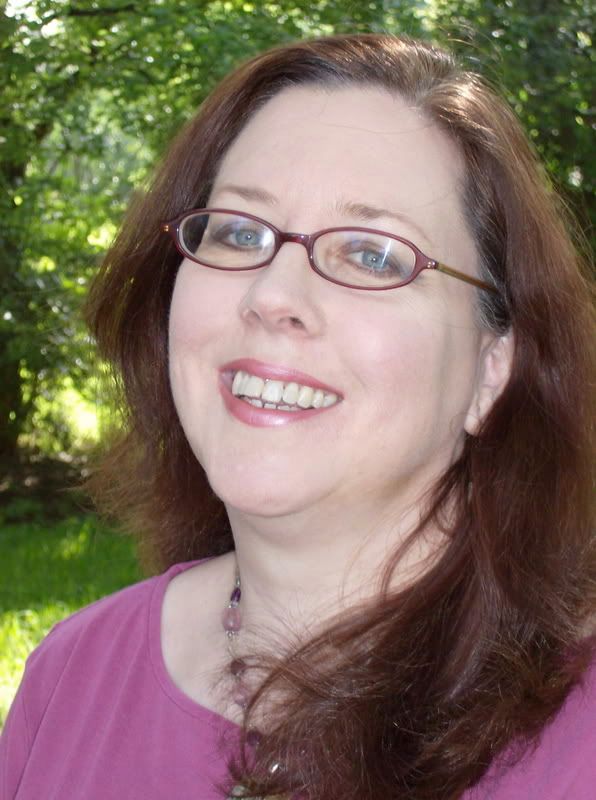 MJFredrick

I'm a mom, a wife, a teacher and a writer. I have five cats and a dog to keep me company. I love bookstores and libraries and Netflix - movies are my greatest weakness.
View my complete profile
Join My Newsletter
MJ Fredrick Fan Page's Fan Box