Valerie Grace is a fallen angel, only she doesn't know why she's been kicked out of heaven. All she knows is that she's stuck in Niagara Falls working as a maid in a seedy motel and avoiding a sexy Tempter demon while trying to find her way back to heaven.

Help comes from an unexpected source, hope is offered and snatched away. Her chance to get into heaven becomes a threat to the balance of good and evil. Now her quest to get into heaven becomes a quest to save the world.

To do this, she has to turn to the one person (being?) who threatens her chance for heaven, her sexy Tempter demon Nathaniel, who has issues of his own. Their journey takes them to the Underworld which is not what you'd expect.

That's what I loved about this book – nothing was what it seemed, and nothing was what you expected it to be.

The quest was exciting and fun as Val and Nathaniel bumped into problem after problem. Val was a great heroine, capable of holding her own with the demon population, determined to get back into heaven, not only for herself, but for the other fallen angels she found.

I loved the secondary characters, the petulant child psychic, a talking rat, a witch who works at McDonald's. And WAIT till you meet Lloyd! Best. Secondary Character. Ever.

Michelle Rowen's dialogue snaps with wit and she brings terrific visuals to the page – a purple WalMart robe over a McDonald's uniform, a sign that says "Welcome to the Underworld," a "demony-bachelor pad." Her imagination runs rampant with the monsters, villains and other demons.

Maybe it was just me, and that I read her blog and know she loves Buffy, but I got a Buffy-esque vibe from this book. I saw Nathaniel as Angel and Julian as Spike and Lisa as Faith….

The ending was terrific, weaving all the threads together in a clever and satisfying way.

This is my second Michelle Rowen book (coincidentally, hers as well ;) ) and it will not be my last!
Goodreads

About Me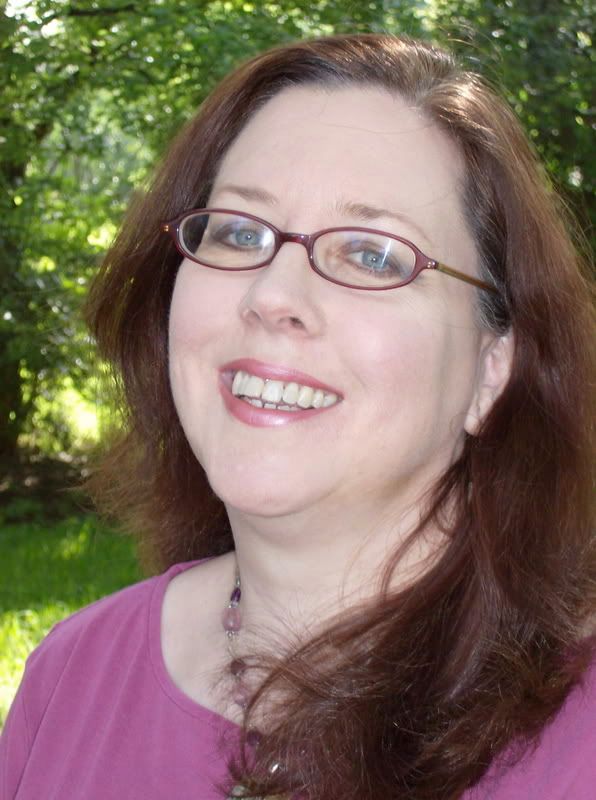 MJFredrick

I'm a mom, a wife, a teacher and a writer. I have five cats and a dog to keep me company. I love bookstores and libraries and Netflix - movies are my greatest weakness.
View my complete profile
Join My Newsletter
MJ Fredrick Fan Page's Fan Box