Texas Teacher Fighting for Job Over Topless Photos
Friday, June 16, 2006

AUSTIN, Texas — Until they found the topless photos, Austin High School officials considered Tamara Hoover an excellent art teacher with a knack for helping students find their creativity.

Now, she's fighting for her job.

The photos, which were posted on Flickr.com by her partner, depict Hoover in the shower, lifting weights, getting dressed, in bed and doing other routine activities.

Hoover said Friday the photos are art and makes no apologies.

"I'm an artist and I'm going to participate in the arts," Hoover said. "If that's not something they want me to do then I want to be told that. I don't feel as if I was doing anything that was beyond expectations."

Click here for the FOXNews.com Education Content Center

The school district said the photos were inappropriate and violate the "higher moral standard" expected of public school teachers. As she was escorted out of class last month she was told she's become an ineffective teacher.

The district wants to revoke her teaching certification, which would keep her out of Texas classrooms permanently. Hoover will appeal the ruling and is prepared to take the case to court, she said.

Hoover's abrupt dismissal highlights a new concern for employees: Your boss has Internet access, too.

"People don't realize when they put their entire diary out there, they're giving very private information to the public," said Kate Brooks, director of career services for liberal arts students at the University of Texas at Austin.

The photos came to light last month as a result of a feud over ceramics equipment with another art teacher, according to sworn affidavits. Students who had seen the pictures showed the teacher, who then notified school officials.

Austen Clements, one of Hoover's students, noted that many artists have nude pictures, including Georgia O'Keeffe.

"If Georgia O'Keeffe wanted to teach at Austin High, I don't think they'd say, 'No, you have nude pictures online,"' Clements said.

The school was attended by President Bush's daughters, Barbara and Jenna.

---------------------------------------------------------------------------------------------------------

We were flipping channels the other evening and MSNBC had this woman on. The prosecuting attorney was TEARING into her, I mean, really vitriolic, saying that Hoover was the one who showed the kids the pictures, even though Hoover hadn't done - some other teacher found out about it, pulled them up, then reported her.

I get the higher moral standard bit, but where does the line get drawn? Are my romance novels going to get me fired because there are love scenes in them? I mean, heck, Delilah Devlin is a teacher, and her books are erotic. Kendra Clark is a teacher and her books are erotic. Where is the line?

They want to pull this woman's teaching certificate! Her means of living.

What do you think?

I watched 8 Below last night - nice movie, SMART dogs, but if you know an iota about Antarctica, you'll be ripping the movie apart. Like how they FLEW to the continent in AUGUST in BROAD DAYLIGHT. Sheesh.




Still working on Hot Shot....
Goodreads

About Me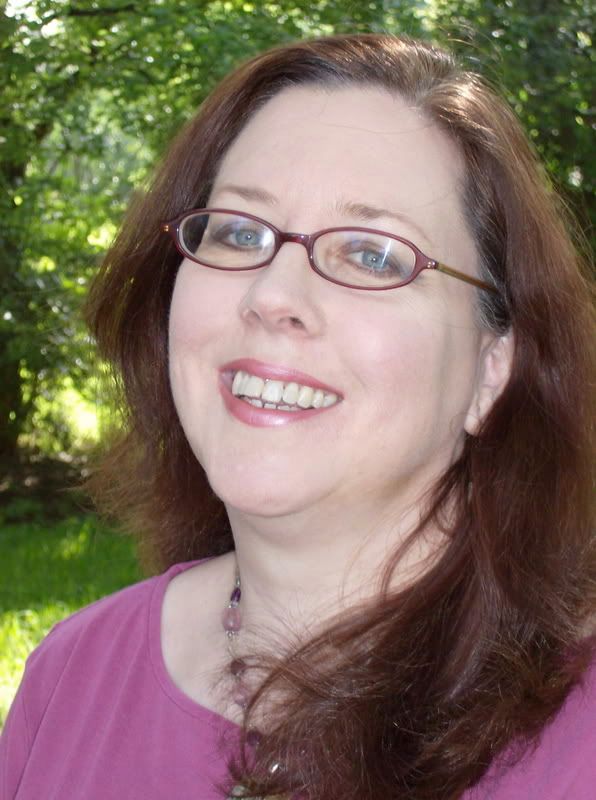 MJFredrick

I'm a mom, a wife, a teacher and a writer. I have five cats and a dog to keep me company. I love bookstores and libraries and Netflix - movies are my greatest weakness.
View my complete profile
Join My Newsletter
MJ Fredrick Fan Page's Fan Box