I've been watching soap operas the last couple of weeks. I know, terrible time wasters (not as bad as the new online Scrabble game, though), but I do some chores while I watch. See, I've been watching All My Children and Days of our Lives for decades. I don't watch during the school year, so I don't remember a lot of the connections.

On All My Children, Jeff Martin is back. He used to be married to Erica, right? What are they saying about Erica having another biological child, other than Kendall and Bianca? And Kendall had Ryan's baby? Where's Greenlee?

And on Days of our Lives – Jack and Patch were brothers??? I don't remember that at all. Does everyone think Patch is dead or something? What's wrong with Jack? Why did they bring Jack and Jen back only to split them up? Could someone please feed Hope a milkshake or something? Who is the little bimbo that's Bo's daughter? Bo and who? Didn't Belle (one of Marlena's kids, right?) used to be with Shaun Douglas? And now he's with…? Where is Marlena and who is she married to now? And I thought Carolyn Brady had left her husband for Viktor Kiriakis. Is Austin the DUMBEST man in the soap opera universe? What happened to him and Carrie? And the short mean one, Kate's son? He's with Carrie now?

I've been watching this season of Grey's Anatomy, and I get alternately irritated with the different characters. Usually Meredith. Though after watching these earlier episodes, I get the Meredith/McDreamy dynamic more. It's so complex, the trust, the respect.

But I do have to wonder why she's so compelling to all the men on the show. It's another instance of worthy heroines – she's too whiny to be worthy. Of course, some of the heroes are pretty winy, too.

The Burke and Christina thing – he works so hard for her. Is it the challenge? Why is she so guarded? I absolutely love her character.

Even Izzy got on my nerves in some of the episodes. And she's my favorite favorite. I love her backstory, from the trailer park. I loved her dynamic with Denny. I think she forgave Alex WAY too easy.

George is my other favorite. He got too needy with Meredith at the end of the season, and for heaven's sake, of all people, he should know what she does when she gets down, so he can't blame it on her so much. But he was absolutely hysterical in the Thanksgiving episode and the nurse strike episode. I don't like him with Cassie, though.

Bailey is a hoot – the first bomb episode where George and the chief are so excited that she's back – that was so great! And I loved the Thanksgiving episode where they had a visiting attending who was looking for "The Nazi" because he thought it was a guy. And that Bailey knows everything going on in the hospital so even the chief comes to her for answers.

I also actually really like Addison. The episode where Mark comes back and McDreamy said he hadn't forgiven her just broke my heart. I think it would be less cruel of him to just leave her.

I love to hate Alex. Mostly I hate that they don't motivate him – or let us in on his motivation.




Meredith's mom is just wicked mean. I don't know how Meredith survived being raised by that woman.

Okay, I'm done.

I'm also blogging at Wet Noodle Posse today. Do I know what I'm blogging about??? Nooooo. I get blogger block when I go over there.

And it's also my sweetie's birthday today!


Goodreads

About Me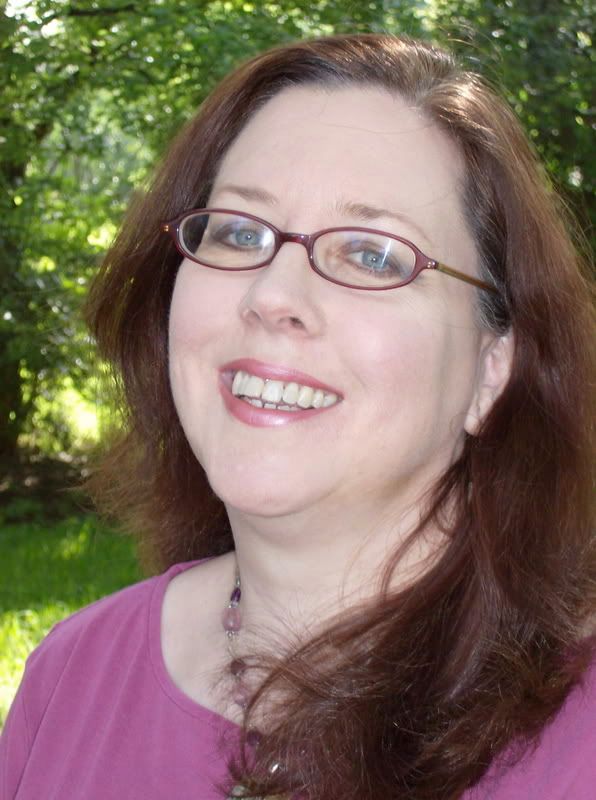 MJFredrick

I'm a mom, a wife, a teacher and a writer. I have five cats and a dog to keep me company. I love bookstores and libraries and Netflix - movies are my greatest weakness.
View my complete profile
Join My Newsletter
MJ Fredrick Fan Page's Fan Box