I mentioned I got the Mary Engelbreit magazine the other day. Every month she interviews a creative person, either a writer, a designer, someone. Always the same questions. She calls it "Inspiration Quotient." So using those questions, I'm going to interview myself. Then you - like tagging, only I'm not naming names ;) (By the way, the June/July issue also has a write up on romance novels - not big enough for you to rush out to buy, but a nice treat. Considering Entertainment Weekly NEVER has romance novels!)

1. When the well runs dry, how do you recharge your creative spark?

working in the yard, watching certain movies (I like YaYa Sisterhood, I don't know why, makes me want to write), going to museums and just letting it fill me

2. What is your motto?

See top of page ;)

3. What fictional character is most like the person you wish you were?

Any of my heroines, which is why I write them, I guess. Is that too arrogant?

4. The biggest enemy of creativity is....

either time bandits or the internal editor

5. My best ideas come to me when I'm...

About to go to sleep!

6. What is your ideal work environment?

My back patio with my Alphasmart. All the plants have been watered and deadheaded so nothing will pull me out of my chair.

7. What accomplishments are you most proud of?

Today...my son and the kids in my class who came so far this past year. I'm also pretty proud of my contest finals.

8. No one is better than I am when it comes to...

Beating myself up.

9. I still can't quite get the hang of....

sleep. And discipline.

10. The only thing I know for sure about the creative process is...

it's HARD!

11. What was your first job?

I worked at Winn's, a five and dime, in the candy department. I asked to be transfered to the fabric department, where I spent all my paycheck on fabric that was 99 cents a yard. Then I'd go home and sew an outfit for the next day.

12. Earlier in your career, how did you deal with people who tried to discourage you from pursuing your dreams?

No one ever really has, thank goodness!

Okay, now you - let me know and I'll come read!


Goodreads

About Me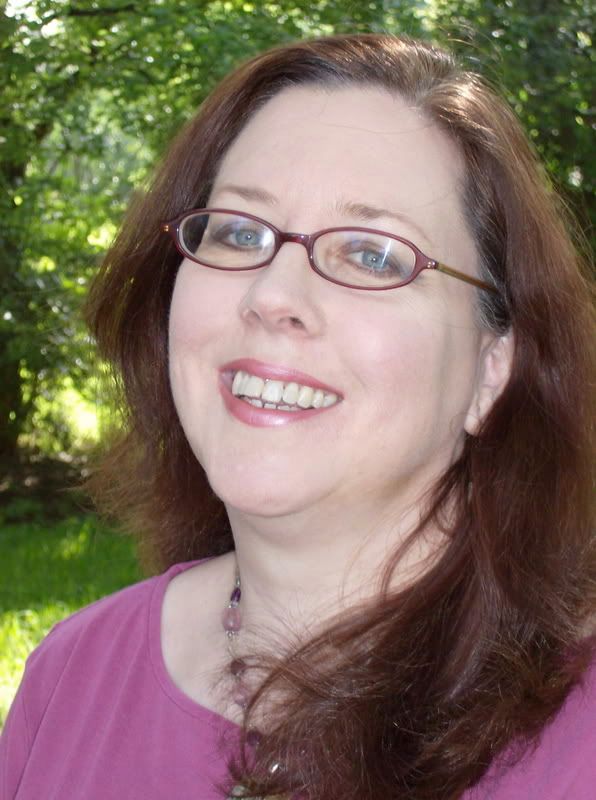 MJFredrick

I'm a mom, a wife, a teacher and a writer. I have five cats and a dog to keep me company. I love bookstores and libraries and Netflix - movies are my greatest weakness.
View my complete profile
Join My Newsletter
MJ Fredrick Fan Page's Fan Box