Hm, no one is ready to send in their pitches, I guess. (I had 100 hits – I KNOW you're out there! ;) )To be fair, I've known I was doing this for a week. (I still wrote the pitches last minute, though.)

But since no one sent in pitches (or comments on mine), I thought I would bring this bit back. I really wish I knew where I got it.

What makes your work stand out or be unique?

My work stands out because it's more action adventure, in exotic locations. My characters travel from Africa to Central America to Antarctica.

What are your strengths?

My strengths are sexy heroes, exciting action, and characters that work together toward a larger goal. (Y'all, this is HARD. Maybe if I pulled out contest comments, that would be helpful.)

What risks are you taking?

Um, the exotic locations, maybe? I'm not sure. I would say different kinds of heroes, but that's not altogether true.

Why do you believe in your story? How would you sell it? (Try
writing the back cover copy to answer these questions.)

Let me try it for DLB:

Ex-Ranger Gerard Delaney's life was stripped away in the jungles of Africa. Now a woman who looks at him with "hero" in her eyes needs him to go back, to help her rescue her friend from his deadliest enemy. In return, she promises him a life he thought he'd lost.

Dr. Liv Olney feels responsible for her best friend's danger, and knows Delaney is the only one who can help her – he's the man who saved her life seven years ago. But traveling through the African jungles

Are there ways to "play with" story structure? Her examples largely related to POV, but her comment was broader.

I'm clueless on this – anyone know what this means?

What are the archetypes readers respond to? Why? Can you engraft those characteristics onto your hero and heroine? (She observed that "bride-baby-cowboy" is a perennially popular formula, but urged that writers use the emotional essence of these characters rather than repeating them.)

DLB: Del is a wounded warrior, Liv is a damaged crusader. Her crusades led her to the worst thing that ever happened to her, but she still tries.

Hot Shot: Gabe is a warrior, a man of action. Peyton is a – wow, I have no idea. Nothing clearly jumps out at me. I think she could be a spunky kid now, but in her past…. I don't know.

Surface: Adrian is a chief, no question, with a touch of professor – which he is. Mallory is a librarian, with a streak of spunky kid.

Vanished: Danny is a chief and Gabrielle is a spunky kid. I actually worked that one out beforehand. Easy.

Alex (STILL need a title, though I got some pages in last night): Alex is a chief and Isabella is the unlikely combination of survivor and waif. Her actions are those of a survivor, while her motivations are that of a waif.

What is popular now in television and in the movies? She urged writers to see what's selling and consider new lines being developed.

24 (I remember when Diana Duncan pitched a series about 4 brothers, and each book took place over 24 hours, each chapter was an hour. I loved the first one, enjoyed the second, and the third should be out soon) Lost, Pirates, superheroes, dramedies (Grey's and Desperate Housewives) – what can you add?

What is the next popular trend?

Who knows? I honestly can't think that way, though the recent rash of high concept articles I've run across are making me nervous. Maybe I need to look at my books differently.

Anyone ready to share a pitch? Comment on mine? I actually like the Surface one, but the Hot Shot and DLB ones are pretty lame.

Okay, if I give you another Gerry picture, will you come play with me?


Goodreads

About Me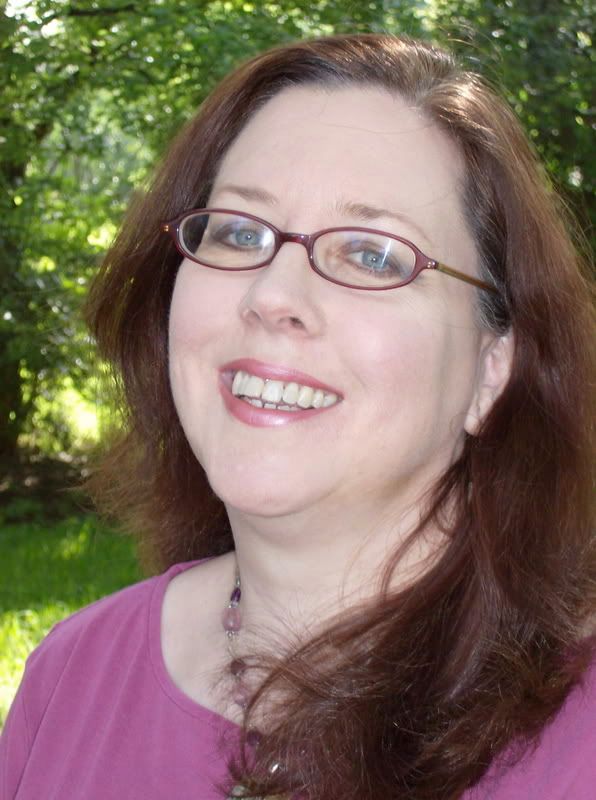 MJFredrick

I'm a mom, a wife, a teacher and a writer. I have five cats and a dog to keep me company. I love bookstores and libraries and Netflix - movies are my greatest weakness.
View my complete profile
Join My Newsletter
MJ Fredrick Fan Page's Fan Box